Brown Royal Superior Degreaser & Non-Acid Wheel Cleaner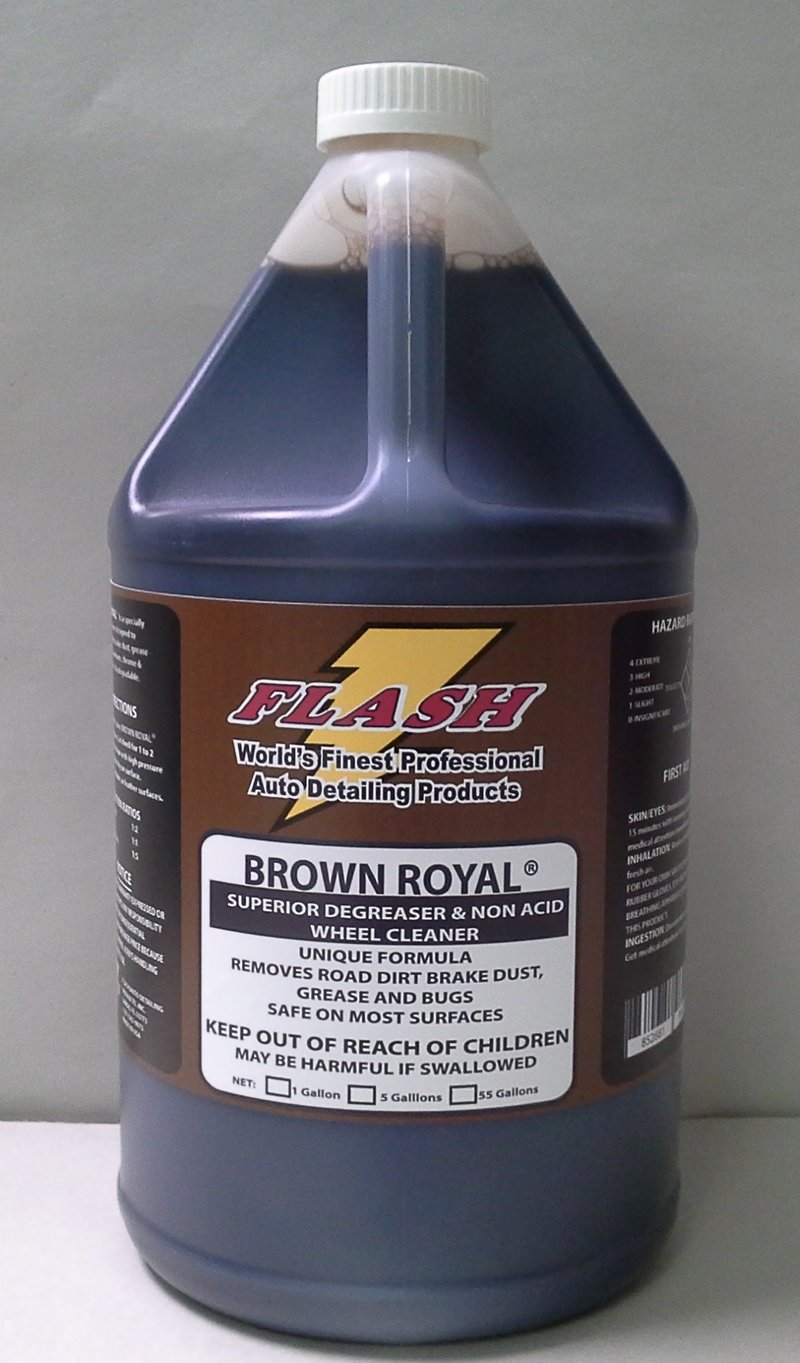 Flash manufactures the World's Finest Professional Auto Detailing Products. High Quality, Super Concentrated products means you get more product for your money. Our products can be used for various cleaning applications: Auto, Truck, Boat, RV, Household and Industrial cleaning applications. All of our products are easy-to-use, Safe on Most surfaces and provide outstanding results.
Our Products are Proudly made in Largo, Florida USA.


FAST ORDER PROCESSING
We process orders immediately when we receive them. All of our products are in stock and ready to ship. Your order usually ships the same day or next business day.


FLAT RATE SHIPPING
We offer 5.95 flat rate shipping on all of our products. It does not matter how many products that you order. The shipping rate is still only 5.95
Have a question about our products. Visit our auto detailing forum for product information.